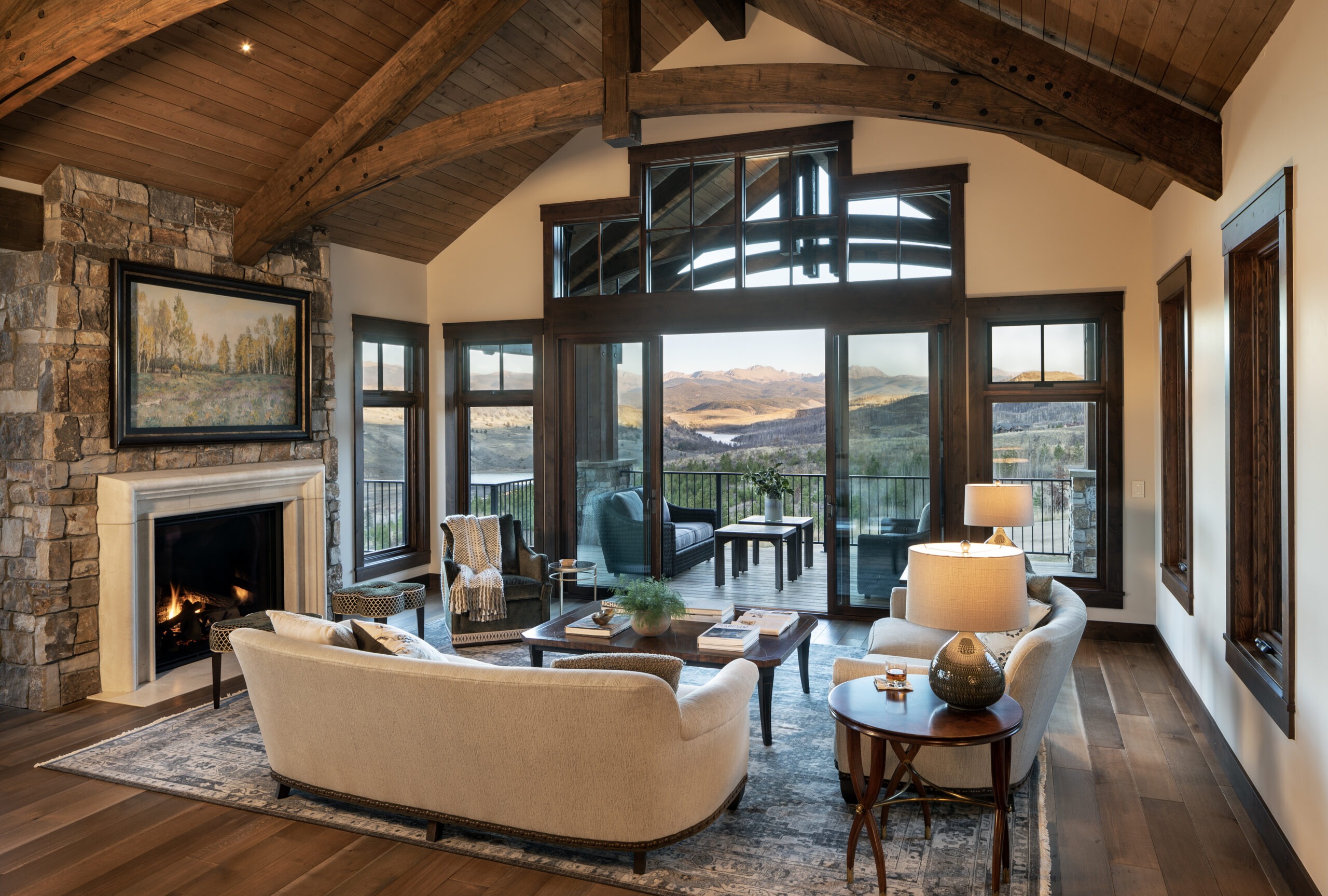 Our Custom Home Build Process
At Chillcoots, every project is custom and requires its own specific drawings, budget, and schedule. We take the time to understand your goals and offer our expertise as a means of getting you the end product that you desire. We don't have predetermined schedules; we design a schedule around the house that's on paper.
We take pride in being able to deliver projects on time and on budget.
Our motto is "Trust built through time," as our process not only works, but it builds strong, lasting relationships with our clients.
Building Custom Homes Since 1995
We develop a full pre-construction process which will include preliminary project meetings, budget review, design concepts, and lining up contracted projects, all before breaking ground.
Serving the Grand County area, including Winter Park, Fraser, Kremmling, & Grand Lake
When it comes to finding the right custom home builders in Colorado for your dream home, you can trust Chillcoots to deliver precisely what you're looking for. Chillcoots has been handcrafting beautiful custom homes in Colorado for over 27 years.
In addition to residential homes, we have built multi-family projects, commercial lodges, boat houses, barns, and small bridges throughout Colorado. We strive for each construction project to be unique and a true reflection of its owners. Our reputation as custom home builders in Colorado was founded on quality, expertise, and commitment.
With new construction projects, we start with quality craftsmanship and high-end materials. Building in the rocky mountain region, we typically work with materials such as log, timber, and stone. Still, we have also worked with various other materials, such as reclaimed wood, structural insulated panels (SIPs), and green materials.
New custom home builds require many partners to be involved – from conceptualization to going vertical. We hand-pick our contractors and collaborate, consult, and innovate with the best architects, engineers, and interior designers in Colorado. Perhaps the greatest key to our success is the on-going commitment to our clients. We are more than just custom home builders, we take pride in our ability to deliver our projects on schedule and on budget while having lasting relationships with each of our clients.
It's important to us to keep building on that foundation. After all, the strong, lasting relationships with our clients are what it's all about.
As you'd expect, usually renovations are more difficult and not as straightforward. There is always a big question mark hanging there as things come up compared to new construction, such as things that weren't planned for or didn't know about at the start and have to alter the plan and/or the budget.

As for the phases involved in renovating an existing home, it's a very similar process upfront as a new custom home build with one additional phase — that being demolition. Beforehand, there are a few important questions to be addressed.


Does the existing home meet the current building codes?
Does the existing home work with the new construction?
Will the homeowner have the ability to finance "the unexpected?"
Chillcoots has the experience to renovate and rejuvenate a home with the know-how to allow the project to run as smoothly as possible.
As timber and log home builders, we specialize in all phases of carpentry and are highly skilled in timber and log construction. Building in the Rocky Mountain region, we typically work with log, timber, and stone, as well as other mixed materials including reclaimed wood, metals, various sidings, and green materials — just to name a few. Our timber and log home builders truly knows their craft and will take painstaking measures to ensure the highest quality of craftsmanship. Our crew has the skill set to fabricate timber and log on-site or work with prefabricated packages. "It is another reason we can separate ourselves from other Colorado log home builders," proclaims Mark Bjerken, the owner of Chillcoots, "We do have the source to the best talent available."
Prefabricated or built on-site log homes.
We warranty all of our craftsmanship and carpentry.
Custom client portal so you can communicate easier with us throughout your log home build.
Experienced team of log home builders.
We help you discover the rustic Colorado log home you've always dreamed of.